Making Money in the
Stock Market

takes a lot of time, research, imagination, etc. Doesn't matter profession or background.
Anyone can do it.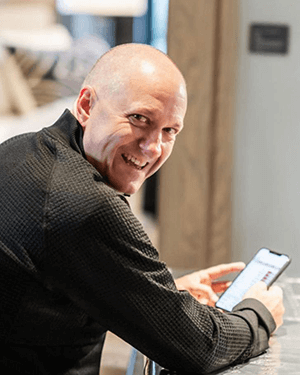 Each night, I write about emerging trends with specific trading ideas of what to buy and when.
SIGN UP FOR YOUR FREE 3-WEEK TRIAL
* Check SPAM box first few days as newsletter may go there at first. Then mark NOT SPAM
You're a busy professional and good at your career, but need some help with trading. You love stocks. I bet you check quotes on your phone 10X per day.
I know it's exciting, fun, and challenging, but the real outcome you want is to make money. Spend it. Save it. Share it.
So, what's a busy professional supposed to do? Simple – find someone who will turn your busy life and passion about the stock market into clear trading ideas you can act upon. You're ready to have confidence in your trades and excited to enter the order on new ideas.
You will look forward to the nightly newsletter with a concise 1 page of commentary about trends and stocks. I do the research to help you decide what to buy & when. Also, when to sell (yes, sometimes even at a loss). You will look forward to Mondays and the market open every day.
I'm Jeff, a real trader and the writer behind Trade in the Zone for the last 21 years. I am offering you a 3 week trial.
You don't have to try it. You GET TO.
It is virtually impossible to describe the value of Jeff's Trade in the Zone publication. The investment return is unmatched. I have been an investor since the mid-80's and have used several newsletters including Louis Rukeyser, Stephen Leeb and Investors Business Daily. Additionally, I frequently watch CNBC market programs and the Saturday AM programs on Fox TV. I have also had managed accounts with Merrill Lynch-and only Merrill Lynch made money. In fact, my best Stock purchase ever, Berkshire Hathaway A- bought at a cost of $8100.00 and sold at $176,000.00-was discouraged by Merrill Lynch. Jeff has opened my eyes to option trading and has taught me that returns are available that far exceed my expectations. His ideas are unequivocal and unequalled. I could not recommend Jeff and his publication-Trade in the Zone- more highly.
START YOUR 3 WEEK FREE TRIAL
NO COMMITMENT REQUIRED   |   NO PAYMENT INFORMATION REQUIRED